Ventura's Fun and Funny Birthday Magician!
805.755.5512
Creating Happy Kids and Wonderful Memories!

My name is Doug Hoover and for over 20 years I have dedicated my time to making life easier for Moms (and Dads) all across the Ventura county area.
So, how do I do this? By being a kid's birthday party magician who combines surprises, comedy, puppetry, balloon animals and clowning around into a favorite birthday party extravaganza your child, family, and entire neighborhood will remember FOREVER!
Here is what what mom wrote after Doug's show:
Hi Doug!
You were definitely a hit... with the kids AND the adults.
At least two of Lily's classmates went up to her on Monday and told her that it was the best birthday party of the year!
Thank you for accommodating the change in plans and timing and all. Really appreciated.
Thank you and best to you!
-Sabrina, Ojai, CA
If you would like to see more information on Doug's shows click here to go to his show information page:
If you would like more information from Doug on availability fill out the form below for a quick response!

Reply Card From A Happy Parent: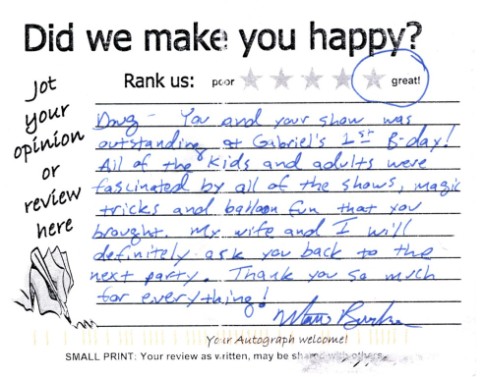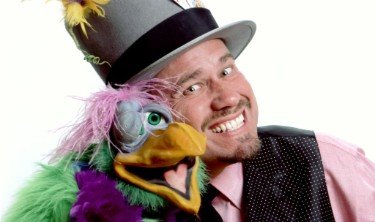 Happy Kids At Doug's Magic Show:

Click Below To See The Fun At Doug's Show!
Hear What Mom Says About Doug's Show!
Parents Recommend Doug's Show!
Balloon Animals For All The Kids!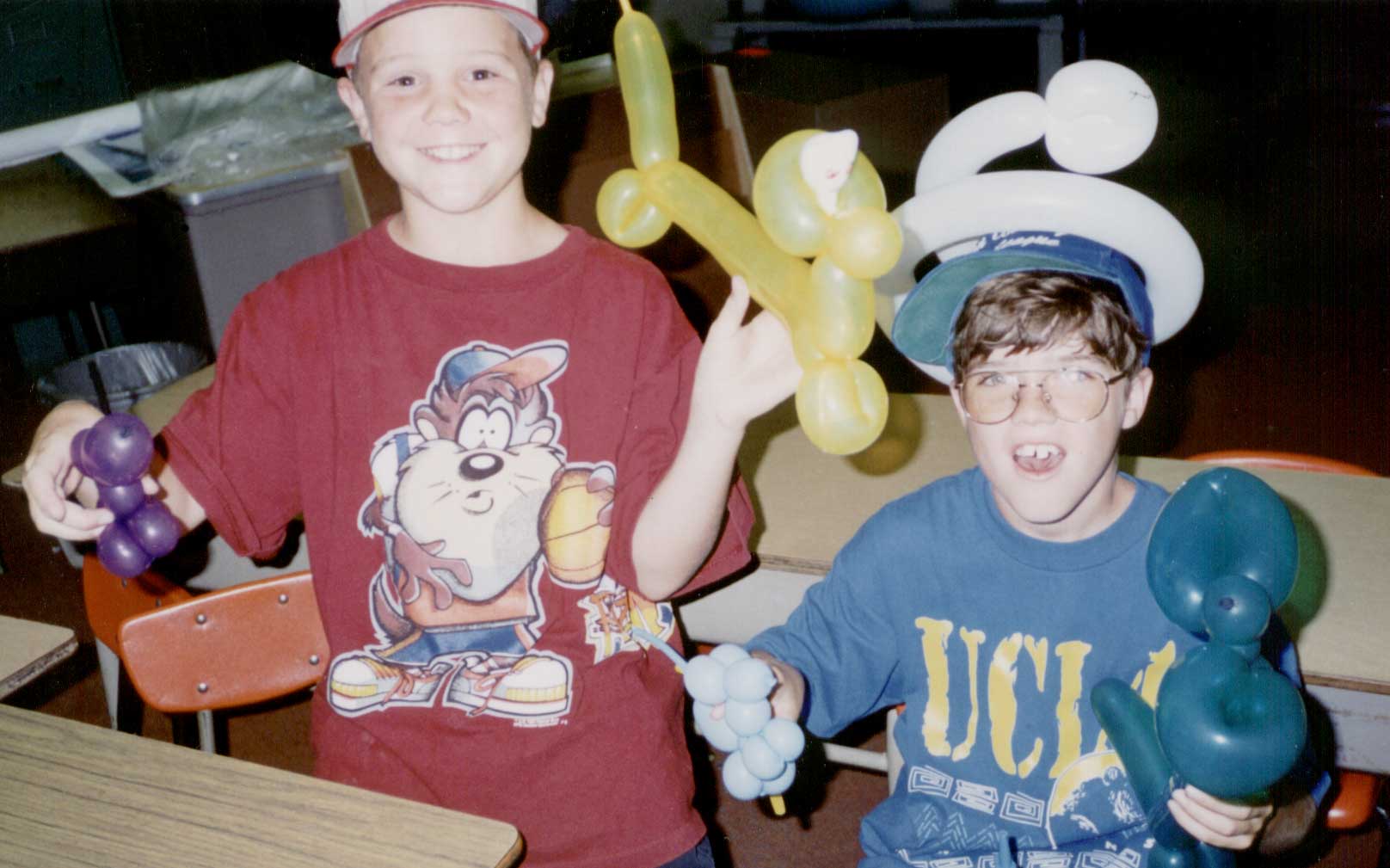 Having A Great Time At Hobart Park In Ventura!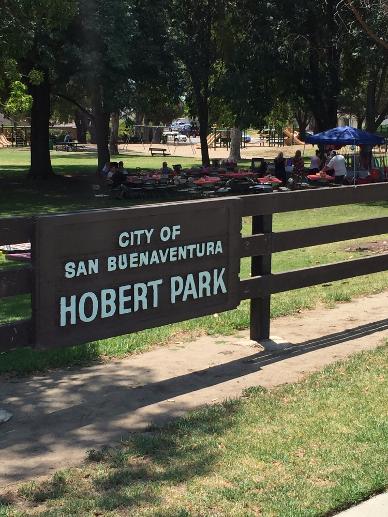 Looking To Hire A Magician In Ventura?

Here are some tips on planning both a kids or adults party or event!


Ventura County Magicians - What to keep in mind for organizing your party
:

Are you hunting for a children's entertainer in Ventura? Are you getting weary of searching with not knowing what questions to ask? Do you want to be sure of getting the best magic entertainment for your child's birthday party? Then read on to learn the pro tips on creating the most memorable children's magic birthday party show!

Hunting Tip #1
Before finding a magician in Ventura for your child's most important event, please understand that a kid's magician is different than other popular magicians such as close-up or sleight of hand magicians. The style of magic is closer to a comedy club magician who has to entertain and keep the attention of an entire room full of a variety of people but it also has to be squeaky clean. This leads us to tip number two-

Hunting Tip #2
Keep in mind the small attention span of the children. As a parent you are probably very well aware of this. And how it changes depending on the ages of the kids. A successful Ventura kids magician will stay on their toes by mixing up their show. Visual magic, funny gags and props, surprises and using helpers from the audience all will help keep the kids rapt attention. You can tell a good birthday party magician by how quiet the children become at times during the show!

Hunting Tip #3
So ask about the types of tricks the magician will be doing. Get a feel for how it will entertain your child and their friends. You know better than anyone what they will like. Do the tricks seem age appropriate? Will they make happy kids? The magician needs to be suitable for the ages of the children but also older kids and adults. Think about how a Disney movie has layers that entertains everyone.

Hunting Tip #4
Ask how the kid's magician will utilize your child in the show. This is their birthday and they should be made to feel special. If your child has any special needs ask the entertainer if this will make a difference in using your child in the show. An experienced birthday party magician should be able to accommodate their needs and give them a positive experience and happy memories of the day.

Hunting Tip #5
Your birthday party magic show will be a great success if you find the children's magician in Ventura who has fun with the kids. Lots of magicians can do some great tricks but entertaining a room full of children is another matter. Make sure yours has the energy and attitude to make happy kids and memories of a lifetime. A little bit of effort finding the right kid's magician will pay off with a great birthday party that everyone enjoys!

Looking For A Magician, Clown Or Entertainer In Your Area?
Magician in Calabasas, Magician in Camarillo,
Magician in Fillmore, Magician in Granada Hills,
Magician in Northridge, Magician in Ojai,
Magician in Oxnard, Magician in Santa Clarita,
Magician in Santa Paula, Magician in Simi Valley,
Magician in Thousand Oaks and Magician in Valencia