Happy Folks!

Testimonials:

"I want to thank you for the wonderful performances you had! Your show was terrific! The children were in amazement during each one of your tricks! I really appreciated the way you were able to change each of your shows to correspond with the age group you were performing to! Each group of children from the Kindergarten group to the Sixth Grade children were impressed by your Creative and Stunning magic tricks. The children could not stop talking about your shows for days!
As a Director, I really appreciate the way you communicate with the kids. Your rapport with them was fantastic! I could tell that you were performing for then and not the Counselors! In the past, we have had a few magicians that would try to direct the show towards the staff. This only brought on words and scenarios that were unnecessary for the children!
Again, thank you for your fantastic abilities with Magic and children! We will see you again!"
Richard Delia, Director, Sunshine Child Care & Learning Centers, Stevenson Ranch, CA
"It was great seeing you again for our annual summer camp "It's Magic!" week. As always, you put on a terrific show! I love hearing the children's laughter as you perform your special brand of magic. Your show is so appropriate for young children, it is evident that you put a great deal of thought into planning your material. You give children a very positive message through the work you do.
Thanks again for bringing magic into the lives of young children. Keep up the good work! See you at our next special event!"
Monica Frederick, Director, Children's Wonderland, Canyon Country, CA
"I just wanted to say thanks again for the terrific magic show you did for our preschool! The teachers and children alike had a fantastic time. Your facial expressions were priceless! And Tommy still believes that he "made a rabbit" at the magic show. We are looking forward to having you come again in the future."
Bobbi Lehman, Director, Tutor Time Learning Center, Castaic, CA
"This letter is a recommendation of the talents of Doug Hoover.
Doug attended the Red Cross Day to make magic and balloon animals for the children. In reality Doug created exciting balloon sculptures that were the delight of the children, in fact, the children lined up to receive all of his artful creations.
Doug was definitely a wonderful addition to our event and a delight to work with."
Adele Macpherson, Director, Los Angeles Chapter, American Red Cross
"The Academy of Magical Arts and the Magic Castle THANK YOU so very much for your time, energy and talent. We appreciate that you were so generous in giving of yourself at this year's KID'S DAY!"
Lesley Manning, Kid's Day Coordinator, Magic Castle, Hollywood, California
"Thank you Doug for taking the time and spreading smiles around. The children all think you're wonderful. Looking forward to seeing you at our carnival and for the next year's After School Enrichment workshops."
Eileen Johnstone, Simi Valley, CA
"I just wanted to thank you so much for coming back again and giving Christina such a magical and memorable birthday! Not only did the kids enjoy your show again, but the adults thought you were fabulous as well. I know both my girls are already planning to have you back for their birthdays next year!"

Tricia L. - Stevenson Ranch, California
"Your performances have been sheer magic for the audiences here at Sterling Canyon Inn. Your sleight of hand is flawless; your easy going delivery is delightful. Please use me as a reference at any time."
Lynn Bassford, Activity Director, Sterling Canyon Inn, Santa Clarita, California
"Thank you so much Doug! You are Wonderful!"
Chris Evans, Director, LetMeSail, Canyon Country, California
Hear Mom And Dad's Favorite Part!
What Did Mom and Her Son Like?

What Do Teacher's Have To Say?

Adults Have A Great Time Too!
What Billy McComb Has To Say About Doug's Show: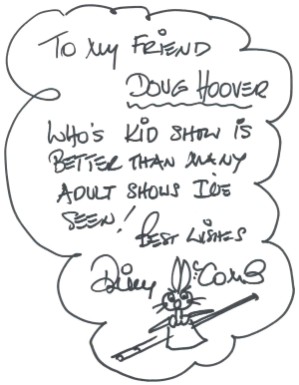 Board of Directors,

Academy of Magical Arts, Magic Castle,

Hollywood, CA
Proud Member of:
Academy of Magical Arts
The Magic Castle Cabaret
International Brotherhood of Magicians
Association of Family & Kid Show Performers

Certified Magicians Network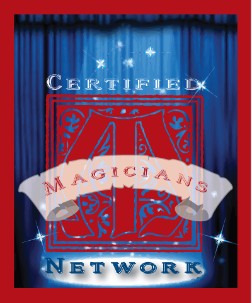 Comedy Birthday Party Magician Doug Hoover

661.513.4113


Looking For A Magician Or Entertainer For Your Area?
Magician in Antelope Valley, Magician in Arcadia, Magician in Calabasas,
Magician in Camarillo, Magician in Fillmore, Magician in Granada Hills,
Magician in Lancaster, Magician in Northridge, Magician in Ojai,
Magician in Oxnard, Magician in Pasadena, Magician in Santa Clarita,
Magician in Santa Paula, Magician in Simi Valley, Magician in Sunland,

Magician in Sun Valley, Magician in Thousand Oaks, Magician in Valencia,

Magician in Ventura, Magician in Palmdale