Are You Having A Party?
Then Find Out What
A Comedy Kid's Magician
Can Do For You!
Are you are looking for some magic entertainment for your next children's birthday party? Doug Hoover has been a favorite comedy kid's magician in Pasadena for over 20 years! A long time member of the Magic Castle in Hollywood, Doug brings great magic, comedy and fun for all ages!

For more information about Doug's Shows Click:
For quick information on Doug's magic shows for children's birthday parties and family events call or fill out the contact form below: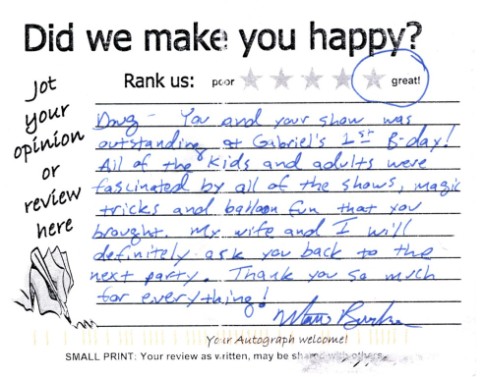 Thinking of Hiring a Magician in Pasadena?
Here are some tips for a children's or adults event or party:

Pasadena Magicians provide some of the best magic entertainment enthralling their audiences and keeping them excited the entire show. In fact, there are many wonderful shows held in Pasadena at schools, libraries and parks.

Since you want the same excitement at your children's birthday party or for your corporate event, take some time to find and hire the right magician for your special event.

First, try to attend some Pasadena magic shows to see for yourself who is the most suitable for the event your are organizing. Magicians in Pasadena are categorized into different classes such as Comedy Club Magicians, Sleight of Hand Magicians, Illusionists and Children's Entertainers.

You can get to know very easily the different categories by searching online. You should get a wide variance of results when looking up "Pasadena Magicians" or Pasadena Magic Shows" on your favorite search engine.

Keep in mind and have a clear idea of exactly what your event needs are for magical entertainment. If you are putting together a kid's birthday party then get in touch with a magician that specializes in children's birthday parties and shows.

Read up on testimonials and watch any videos they might have. Seeing a magician in action is a good way to see how they will fit in with your guests. Contact the Pasadena magician you feel most comfortable with and ask if they have any public performances coming up you could attend. References and testimonials are a wonderful way to see if the magician has pleased past clients. Knowing about their past performances is a good way to judge future shows!

Try to do your research early as good magicians are busy and their calendars fill up fast. Even magicians can't be in two places at once so to get the time and date you want book early!
Happy Kids At Doug's Magic Show!

See The Fun, Click Below:
Mom Says Son Had A Great Time At Doug's Magic Show!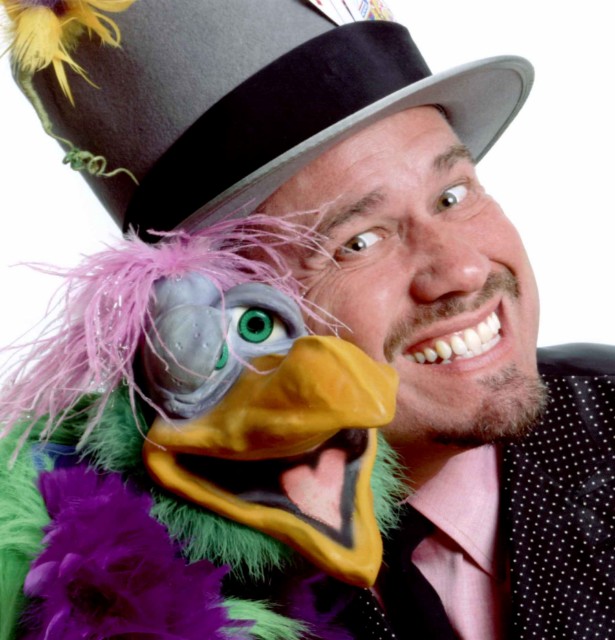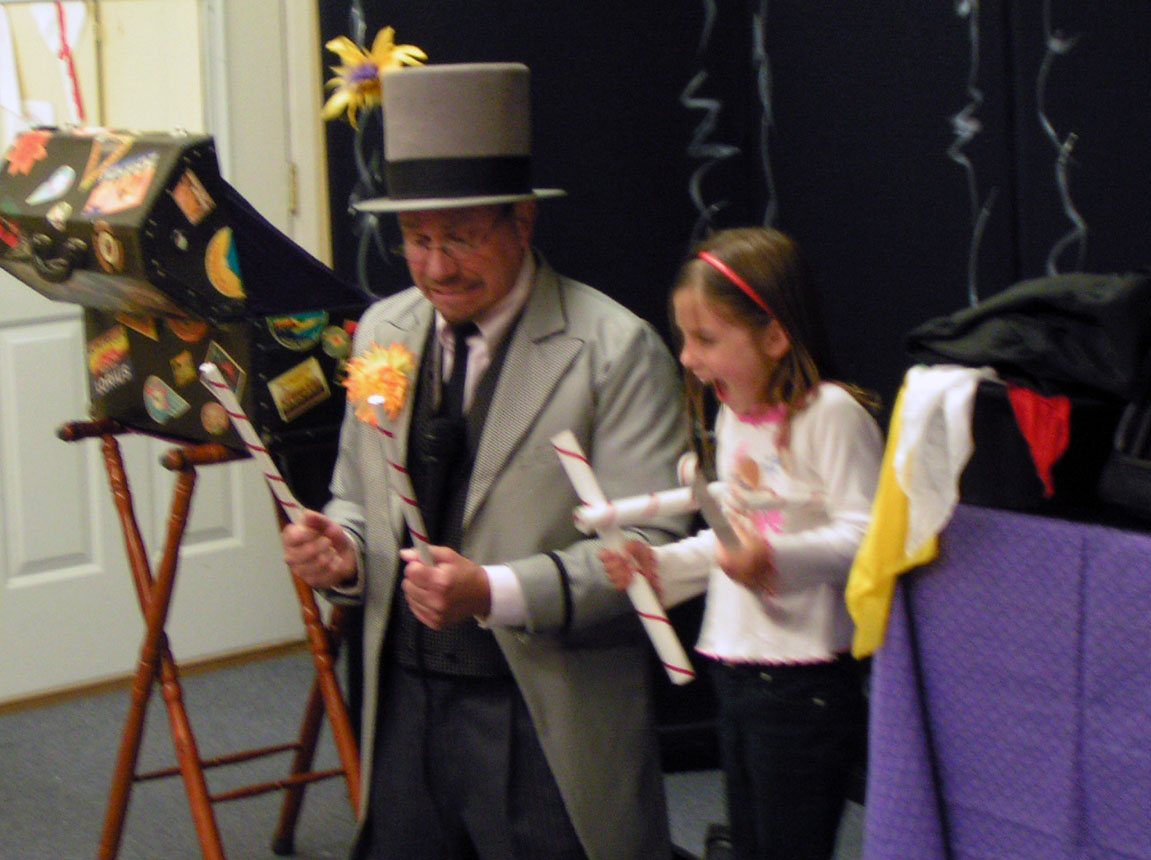 Looking For A Magician, Clown Or Entertainer In Your Area?
Magician in Antelope Valley, Magician in Arcadia, Magician in Calabasas,
Magician in Camarillo, Magician in Fillmore, Magician in Granada Hills,
Magician in Lancaster, Magician in Northridge, Magician in Ojai,
Magician in Oxnard, Magician in Santa Clarita,
Magician in Santa Paula, Magician in Simi Valley, Magician in Sunland,

Magician in Sun Valley, Magician in Thousand Oaks, Magician in Valencia,

Magician in Ventura, Magician in Palmdale