Looking for a magician in Sunland for your next birthday party?
Call 661-513-4113
or fill out the form below to get a quick response.
Add what your party is all about, for example, is it a children's birthday party, how old are the kids going to be, what day and time are you thinking about or anything you would like to add.
Reply Card From Happy Parent: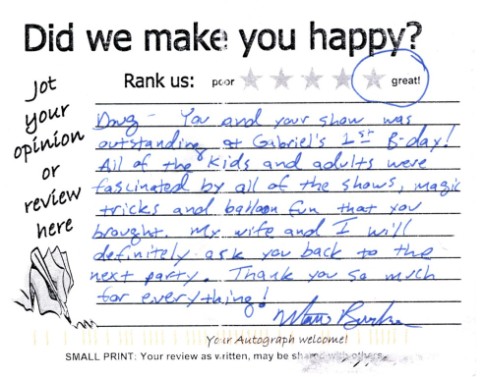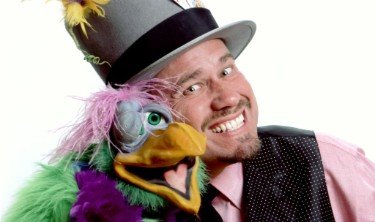 Happy Kids At Doug's Show!

Click Below To See The Fun:
What Mom Thinks Of Doug's Show:
Looking For A Magician, Clown Or Entertainer In Your Area?
Magician in Antelope Valley, Magician in Arcadia, Magician in Calabasas,
Magician in Camarillo, Magician in Fillmore, Magician in Granada Hills,
Magician in Lancaster, Magician in Northridge, Magician in Ojai,
Magician in Oxnard, Magician in Pasadena, Magician in Santa Clarita,
Magician in Santa Paula, Magician in Simi Valley,

Magician in Sun Valley, Magician in Thousand Oaks, Magician in Valencia,

Magician in Ventura, Magician in Palmdale