Are You Having A Party?
Doug Is The
Comedy Kid's Magician Who
Delights Both Kids And Adults!
He Brings The Fun In His Bag Of Tricks
And Delivers Happiness To Your Party!

Checking around for a Children's Magician or Entertainer in Palmdale? Doug has been a favorite of the Quartz Hill Library for over 7 years!
Learn more about having the Comedy Kid's Magician Doug Hoover for your child's next birthday party.
Click below for more information and see how your child's party can be the happiest ever!
Find out about availability - fill out the form below:

Call Doug Now With Any Questions:
661.513.4113
Reply Card From A Happy Parent: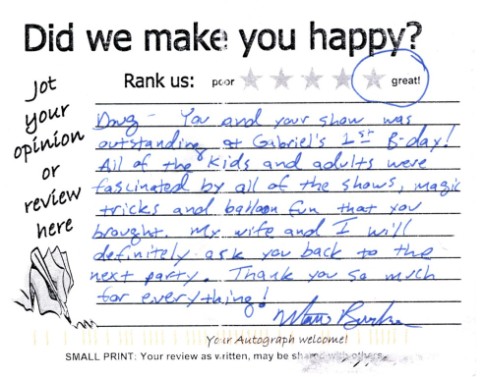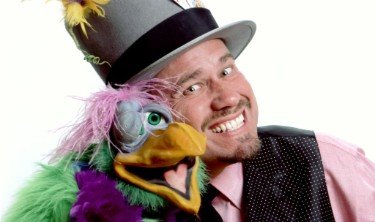 Happy Kids At Doug's Show:

Click Below - See How Much Fun Everyone Has!
Hear What Mom Has To Say: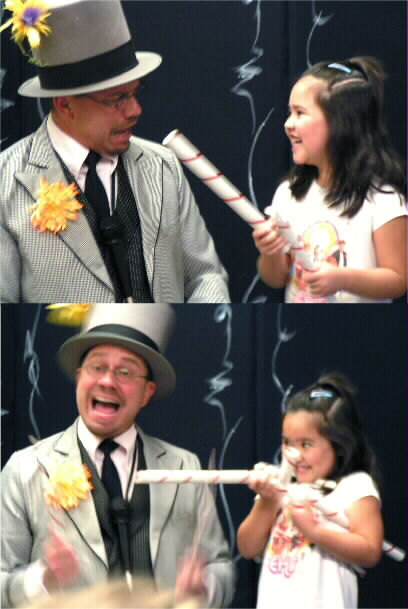 What Questions Should You Ask Before Hiring A Birthday Party Magician In Palmdale?
Here are three questions to ask before to get the most for your money:
1) How long have you performed for children? (If they are just beginners they might not be able to entertain for very long.)

2) Do you change your show depending on the children's age? (Older children are entertained differently than younger ones.)
3) What about the adults watching the show? Will you be able to entertain them as well?

Comedy Birthday Party Magicians
661.513.4113

Birthday Party Magic Shows in Palmdale CA.
Also Serving North Los Angeles
and all of
Southern California